Important Information regarding General Practice in Newquay and Temporary List Suspension
Dr Charles Stephens, GP Partner at Narrowcliff Surgery, and Dr Rutesh Patel, GP Partner at Newquay Health Centre, said: "Our GP practices have nearly reached the maximum number of patients we can safely and effectively provide services for, with the workforce and estates resources available to us.
"We are therefore planning a temporary suspension of new patient registrations for the foreseeable future from 1 July, 2023, apart from eligible groups.
"By giving advance notice of our intentions, any current residents who are not registered, but who might want to, have a reasonable timeframe to do so.
"Our existing services and appointments continue to run as normal for our patients – it's business as usual.
You can find a document answering any questions you may have here:
Patient Allocation Application form
Welcome to Narrowcliff Surgery
Narrowcliff surgery is a purpose-built surgery which opened in 1995 and we currently care for approximately 15 500 patients. The building offers easy access for the disabled.
We are comiited to providing you excellent care and a core part of our ethos is continuity of care. As such we operate a personal list system where patients are allocated to a specific GP or pair of GPs through the week.
We offer a wide range of medical services in the practice and have a diverse team of professionals who are here to support your health and wellbeing.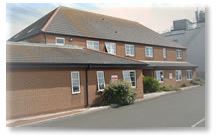 Climate Emergency
As with many GP surgeries and other organisations we at Narrowcliff Surgery support the declaration of a climate emergency. The NHS recognises the threat faced to public health as a result of global warming and the climate emergency is a health emergency. Climate change threatens the foundations of good health, with direct and immediate consequences for our patients, the public and the NHS.
Many of the actions needed to tackle climate change directly improve patient care, health and wellbeing. This is because many of the drivers of climate change are also the drivers of ill health and health inequalities.
By supporting the declaration of a climate emergency we are:
Acknowledging the climate crisis which threatens population health
Comitting to fast-tracking the reduction of our carbon emissions
Working on collaborative actions to deliver zero carbon
As a practice we are working with the Primary Care Climate Resilience Programme and are part of Cornwalls Greener Practice Network. We are also making our way through the Green Impact for Health Toolkit.